EDWARD BACH AND YOUR EVOLUTIONARY PURPOSE
Gaye Mack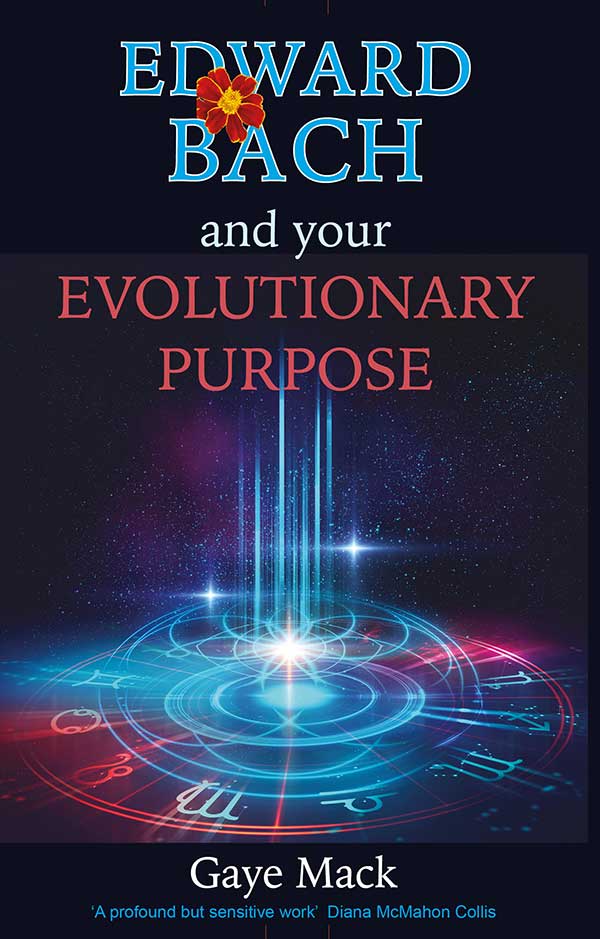 THE PHILOSOPHY of Edward Bach (1886-1936), the mystic and discoverer of the series of flower essences that bear his name, is here described in its true depth.
Gaye Mack tells of the discovery of the 'remedies' and specifically the basic set known as the Twelve Healers. In showing how the remedies work she describes the importance of the astrological moon in our horoscope charts and the karmic importance of what is known as the lunar south node. She shows how to locate this in your own chart, discusses its role in Bach's own horoscope, and its potential for understanding how we all may heal, in the fullest sense.
This is a much expanded version of Gaye's earlier book, IGNITING SOUL FIRE.
240 pp, line drawings and charts
ISBN 978-1-905398-54-6
£12.99 (paperback)
Buy Edward Bach and your Evolutionary Purpose GBP

Buy Edward Bach and your Evolutionary Purpose USD
For a limited period this title is available for despatch to the USA at $20 including postage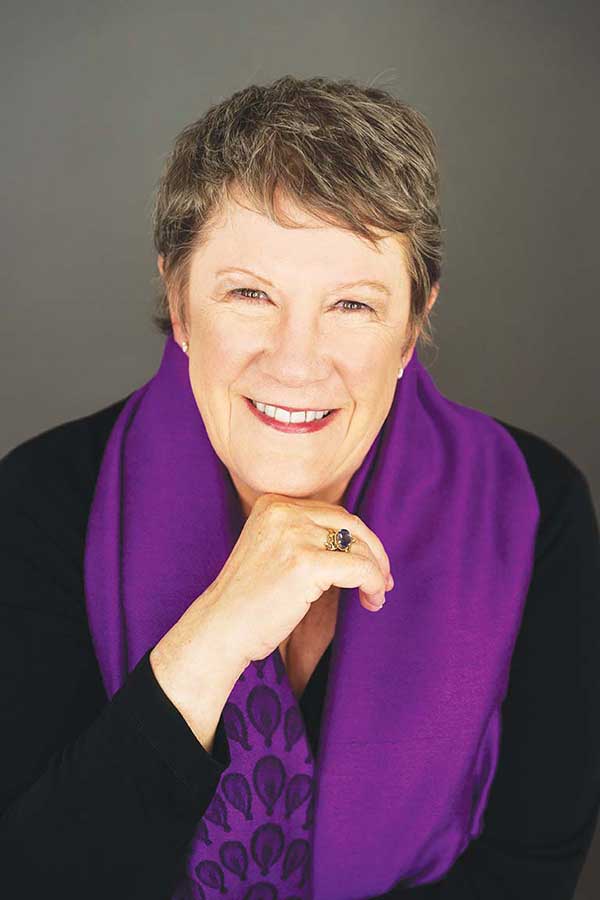 Gaye has a background in psychology and sociology and an MA degree from DePaul University, Chicago, which focused on holistic medicine. She is the author of IGNITING SOUL FIRE (2004), of which this book is a significantly expanded edition, and of MAKING COMPLEMENTARY THERAPIES WORK FOR YOU (2007). She has always followed a mystical path, was trained in the 1990s as a Bach practitioner by the Dr Edward Bach Foundation in England, and has been involved in the healing work of the White Eagle Lodge for thirty years. Astrologically she has studied widely, and for the last several years has apprenticed under renowned Evolutionary Astrologer, Steven Forrest. She maintains an international private practice in Evolutionary Astrology and is an enthusiastic writer of historical fiction.
Reviews
"A profound but sensitive work that unifies key ideas and practices to help us appreciate the symbiosis of spiritual, emotional and physical states - and access subtle clues to healing. The author draws together a deeper understanding of Bach's healing motivations and methods for his Twelve Healers and later-discovered remedies - including a private appreciation of connections between Moon signs and personality types - with the notion of the soul's progress, challenges and potential harmony. Alongside, she demonstrates how Evolutionary Astrology's focus on lunar Nodes elucidates further pointers towards soul purpose and karmic reconciliation. Gaye Mack's extensive, practical experience and wide range of references within Mind, Body and Spirit literature enable her to provide a sound explanation of chakra energy integration, while delivering an eloquent, in-depth appreciation of the gentle, yet significant, power of flower remedies to offer simple, easy-to-access healing opportunities - as former Harley Street doctor, Edward Bach, wholeheartedly intended."
Diana McMahon Collis
Diana writes the Moon phases column for The Mountain Astrologer journal and is a Mind, Body and Spirit, non-fiction editor with Oxford-based Jericho Writers
"So what have Edward Bach, Evolutionary Astrology and White Eagle got in common? And how many of us have set off on a path and even done very well only to find life has other ideas? As a reader one is intrigued to learn that it was just such an unexpected turn that led Gaye Mack, author of 'Edward Bach And Your Evolutionary Purpose', to the work of Edward Bach and his thirty-eight flower remedies. Gaye became a Bach practitioner and later was guided to change tack yet again on her path to study Evolutionary Astrology with the world-renowned astrologer Stephen Forrest. Gaye has been involved in the White Eagle healing work and draws on her connection with the Lodge in her writing. In some of the final letters Gaye includes from Bach it is interesting to note his wish for a brotherhood devoted to healing and tolerance of others, in essence, much like the teachings of White Eagle.
'Here be dragons' is another chapter. What of those 'dark tunnels' that we traverse from the known to the unknown? Astrologically, the North and South Nodes of the moon are represented as the head and tail of the dragon respectively. One is nothing without the other. In this book the karmic journey and our emotions are explored through the dragons of earth, air, fire and water. For instance, sometimes we go through a baptism of fire in life and the fire dragon, for example, shows us that we need not necessarily be afraid of our life challenges. Gaye reminds us of White Eagle's teachings throughout the book and in this context the reassurance that: 'Above all, fire transmutes, purifies and transforms … and in spiritual law, Love is the elemental lesson of fire' (White Eagle, initiations on the path of the soul)
'Edward Bach And Your Evolutionary Purpose,' is an expanded version of Gaye's ground-breaking work 'Igniting Soul Fire' (2004), and leads you towards understanding your karma and life journey with the introduction of Evolutionary Astrology to the mix. The book explores the five karmic laws, how 'to take up the challenge of our karmic baggage', the chakras as energy processing centres in relation to our individual journey and spiritual processing; and lastly the intuitions of Bach in relation to the flower remedies and the twelve great remedies as linked to astrology and healing. Through it all Gaye reminds us of White Eagles advice to 'keep on keeping on'.
'Listening to intuition, our "soul's voice", is part of walking the "way"', she says. Whether you are an astrologer, homoeopath or seek a deeper understanding of your soul's evolution and purpose, this book encourages you to think and may shed some light on the purpose of your journey this lifetime. It is an interesting take on our karmic path and certainly thought-provoking, an invitation to get in touch with your inner intuition and delve deeper into life's mysteries."
An overview by Rose Mary Le Fevre