So you thought you knew the Bach Essences?
IGNITING SOUL FIRE

SPIRITUAL DIMENSIONS OF THE BACH FLOWER REMEDIES

- Gaye Mack, MA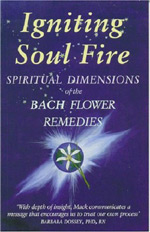 Edward Bach's discovery of the vibrational healing properties derived from the essences of plants - the famous Bach Flower Remedies - is now the basis for one of the best-known alternative medicine systems in the world, yet Mack shows that this system is even wider ranging. Dr Bach was a true mystic and healer, and at the same time a bacteriologist who practiced homeopathy and meditated deeply on the causes of illness.
His studies led him to believe that personalities fall into 'soul-types', and that an awareness of these can permit the subtle application of specific remedies to aid soul-growth. Mack reconstructs this theory for the contemporary user and links it to the chakras and the zodiac. She shows how, through careful attention to the twelve 'Great Healers' among the remedies, the seven 'Helpers', and the nineteen final remedies, we can face our emotional dragons and generate major change in our selves: transformation.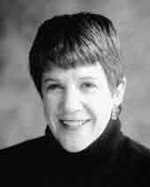 The author has unique experience both sides of the Atlantic working with the Bach remedies, having studied with a number of principal Bach practitioners. Out of Bach's writings and her own experience, she extracts a deeper formula linked with both the chakras and the zodiac. The beginner will find a newer, fuller Dr Bach in this book; the practitioner will be taken further in his or her studies.
978-0-9545389-2-7
Body, Mind & Spirit /Health & Fitness
£10.99/US$15.95
Paper
192 Pages/216x138mm
Chapterheads and four line illustrations by Morgan Hesmondhalgh
Buy Igniting Soul Fire GBP

Buy Igniting Soul Fire USD

Available for Kindle from Amazon, or as an eBook isbn 978-1-905398-43-0

Reviews
"With depth of insight, Mack communicates a message that encourages us to trust our own process." -- Barbara Dossey, PhD, RN, author of Intuitive Nursing
"The book takes us on a journey exploring spiritual law, intuition, and what is a healer.... An interesting and thought-provoking read." -- Yoga Magazine
"Going way beyond the basic keyword analysis, these essays are a useful way in to the understanding of these pillars of esoteric lore." -- Astrological Journal
About the Author
Gaye Mack, MA, was among the earliest groups of practitioners in the US to attain a place on the Dr Edward Bach Foundation International Register of Practitioners. Her MA, from DePaul University, Chicago, focused on the Bach Remedies as an integrative therapy for eating disorders and other emotional illnesses. She regularly conducts workshops in North America and Great Britain and is author of several international articles on Dr Bach's work.