THE NATURE OF BREATHING
Jenny Beeken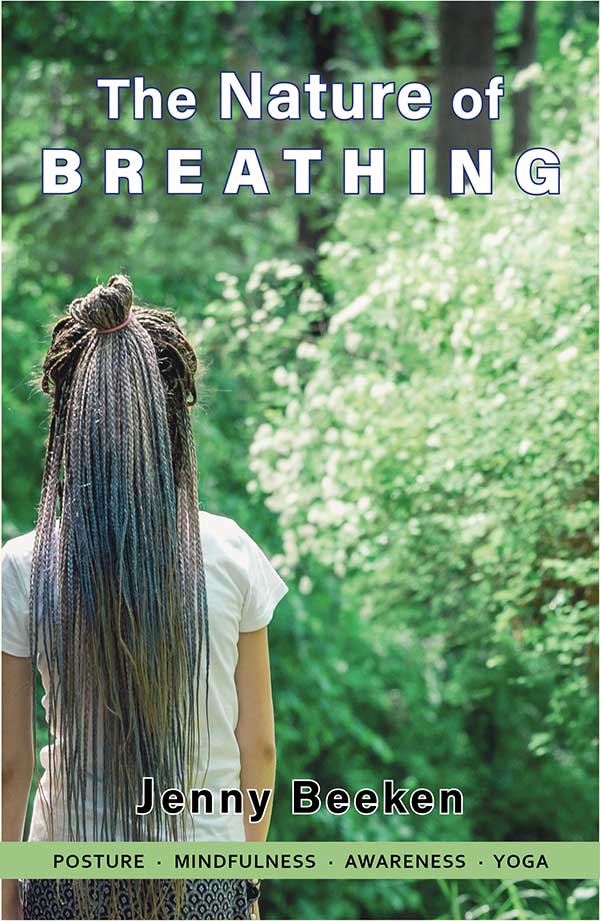 A healthy lifestyle means breathing well - something very few people succeed in doing. It's the new frontier for our health.
To breathe well only means not to obstruct the natural processes, for we are born to breathe well! Breathing through the nose is now understood to be vital, along with a posture that allows good breathing. We just forget how to breathe, in the midst of our busy lives. THE NATURE OF BREATHING reminds us very simply of what we knew already.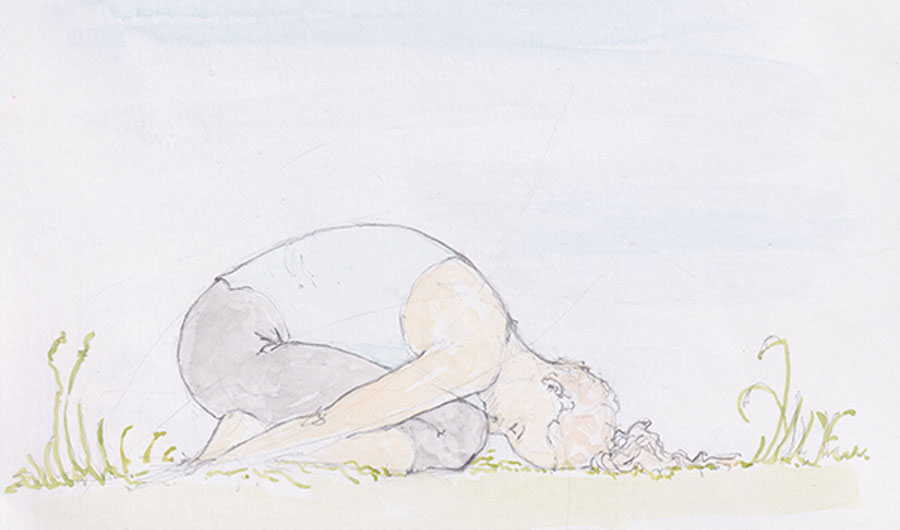 The yoga principle of pranayama is explored in detail, and yoga postures that assist in good breathing make this an excellent book for correcting our habits.
In our post-pandemic world understanding the breath has a whole new relevance. The book also covers anatomy, chanting, and meditation or mindfulness.
144 pp, 29 colour drawings & diagrams, 33 photographs
ISBN 978-1-905398-55-3
£11.99 (paperback)
Buy The Nature of Breathing GBP

Buy The Nature of Breathing USD
For a limited period this title is available for despatch to the USA at $18 including postage
The Author
Jenny Beeken is the author of five books for Polair on yoga and related topics, including an earlier book on breathing DON'T HOLD YOUR BREATH (2006), which this book replaces. She read physics at university before finding that her path lay with yoga. She trained in India under B K S Iyengar and became principal yoga teacher at the White Eagle Lodge. Later she founded her own school, known as Inner Yoga. Recently she went on an extended Buddhist retreat at the Theravada monastery at Chithurst, West Sussex, and the increase in her vision is visible in the book. She now lives in West Wales.
Reviews
"Jenny's teaching is simply superb: practical, inspiring, life-changing... and this book gives a wonderful insight into yoga and breathing. I wholeheartedly recommend it."
Rose Elliot
Cookery writer and author of EVERY BREATH YOU TAKE
"The word that most comes to mind about this book is integrity. Every line of it comes out of Jenny's personal journey as a practitioner and a teacher, always open to fresh insight, and willingness to change, though with deep respect for the yogic and Buddhist traditions. It also embodies her profound and subtle understanding of how the human body works. This is perhaps most evident in the chapter giving instructions for postures that help with breathing and increasing lung capacity – the postures are outwardly simple and gentle but Jenny brings to them such subtle awareness, writing beautifully and evocatively, that there is something for even experienced practitioners to learn.
Who is THE NATURE OF BREATHING written for? For everyone really: for beginners and advanced students alike. Jenny says 'You don't have to be a yoga student to get help from this book, but at the heart of it is the absolutely natural pursuit of pranayama, or breath awareness.' Jenny believes that 'Any long-term change in how well we breathe will have an effect on our posture, the health of our body and mind, and on our mind-patterns – and vice versa. It will go on to affect our desires and fears – which in turn are at the root of our over-consumption.' Her approach is groundbreaking in that she believes that breath awareness is something we can all develop and profit from – we do not have to wait until we have practised yoga asanas for a number of years in order to change how we breathe for the better. And so for her pranayama is a return, through awareness, to a completely natural breath – something she believes we have mostly lost in our pressured modern civilization.
She begins, simply enough, with a section on breathing through the nose rather than through the mouth, which she says has become our societal norm. We tend to take short, quick breaths through the mouth, using just the upper parts of our lungs, rather than longer, slower breaths through the nose which fill into the lower lungs and the back of the body. This is a vicious cycle, because it is the job of the nose, through the tiny hairs or cilia, to cleanse, warm, purify and pressurize the air ready for the lungs: 'We can be so preoccupied with getting on with our day that we simply forget we are breathing at all. Automatically we take the easy option – and take short breaths through the mouth. This means we breathe much faster and tend to use the top part of the lungs more. Doing this is detrimental to the function of the lungs and heart and circulatory system, for it increases the heart rate, reduces the amount of oxygen transported into the blood and all round the body, and affects the sympathetic nervous system, increasing stress and anxiety and promoting depression.'
But this is merely a starting point for the book! There is a chapter on 'How the body works'; a core chapter on 'Posture', which gives simple postures helpful for using the whole capacity of the lungs, without any strain – so subtly approached that they are available to the beginner whilst refining the practice of experienced practitioners; a chapter, 'Natural pranayama', which forms the heart of the book, and where Jenny again demystifies classical pranayama techniques, making them available to the beginner as well as the advanced student (while admitting that some time spent on asanas is helpful); a chapter on 'Breathing and the feelings' which deals with overcoming stress, anxiety and depression: and then a chapter on chanting mantras, drawing on the Upanishads, and again presented in a way which opens up possibilities for beginners as well as seasoned practitioners. Lastly there are chapters on mindfulness and on healing through the breath. The book is beautifully and sensitively illustrated by Murray Nettle and by photographs.
So the book turns out to be almost encyclopaedic in its scope, and having finished it my first impulse was to go back to the beginning, start all over again, and this time absorb more fully Jenny's practical wisdom. Warmly recommended."
Jeremy Hayward
Stella Polaris, Christmas 2021 issue